Dr. Henry Gun-Why gave a presentation to the Nurses` League members at the AGM on 21st October 2006.
The University of Liverpool re-developed the old Royal Infirmary and Nurses Home and transformed it to provide state-of the-art facilities for the teaching of medicine and the hosting of conferences. Henry, a former University of Liverpool Design Group Leader, had a major role in the planning and conversion of the Royal Infirmary and former Nurses Home redevelopment (1994-2002). It was an excellent presentation and he showed in excess of 60 slides. Particularly for our members who are not able to visit Liverpool to see the conversion a small selection of the photographs can be viewed below. Also below is a photograph of Dr. Henry Gun-Why with our President Kate Russell and Barbara Leach.
h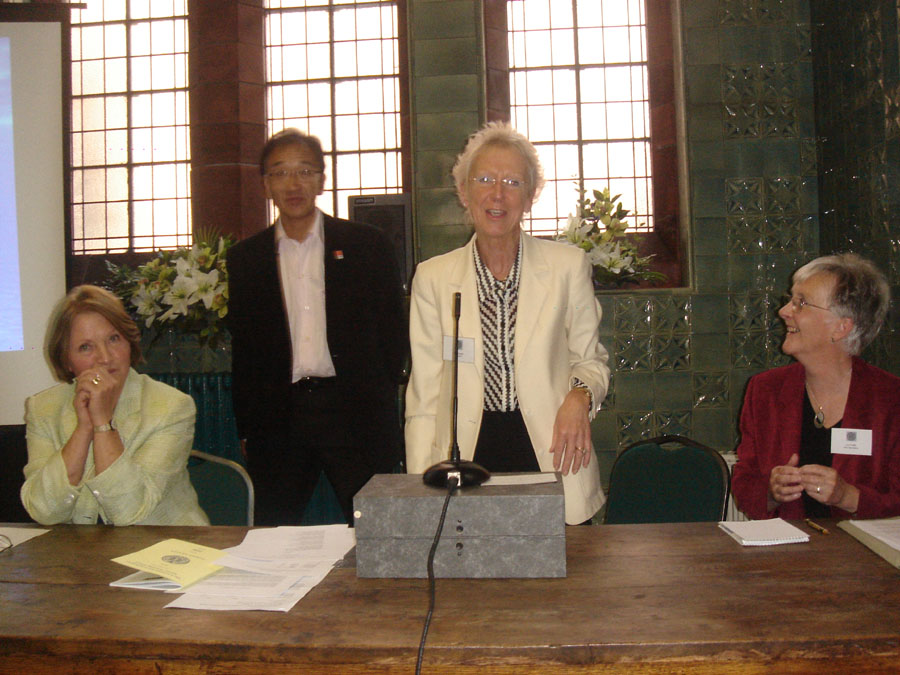 The Liverpool Royal Infirmary, now the Waterhouse building  has been gradually renovated since 1995. Here are some photos from our tours.
Single click to enlarge the photos
Thanks to Mary Howe and Anna Thomas for their photos