More photographs:
Single click on a photo to enlarge and view gallery
Photos from January 1950 PTS
 Some photos from 1958 PTS
Some interesting documents & exam papers sent by Jane Kemp
Handwritten minutes for 1st League Meeting also guidance for Sisters
Filming @ LRI in 2006 for TV
Stone City Films (London) were delighted to find the perfect location to film a period drama – the location the "old Royal." The programme is due to be shown on BBC1 in November 2006. The title of the film will be "Casualty 1906."
Barbara Leech and Jean Woods were invited to watch the filming of this Victorian medical drama set at Christmas 1906. Barbara took several photos and is pleased to share them with you – spot the locations. Although filming took place at the LRI, the drama is set at the Royal London Hospital and the cases and characters are taken from historical records.
Second Royal Liverpool & Broadgreen Nurses Badge Awards
Photos kindly sent in by Flo Blundell. Can you add to the names?
Photos from the May 2016 Royal Liverpool Nurses Badge Awards
Sent in by Sue Butterworth nee Wignall
Assorted Photos
2010
On Friday 16th October the Nurses League Committee were invited to see the recent development carried out in the old Royal. They visited the areas now called Blocks A, B and F.Block A contains Ward 1 and Ward 7. Block B is the old Orthopaedic ward, Clarence and Ward 8Block F, which comprises the round wards 6 and 12, has not yet been developed. The group visited Ward 12.photos taken by Mary Howe during the tour.
BELOW – at the start of the tour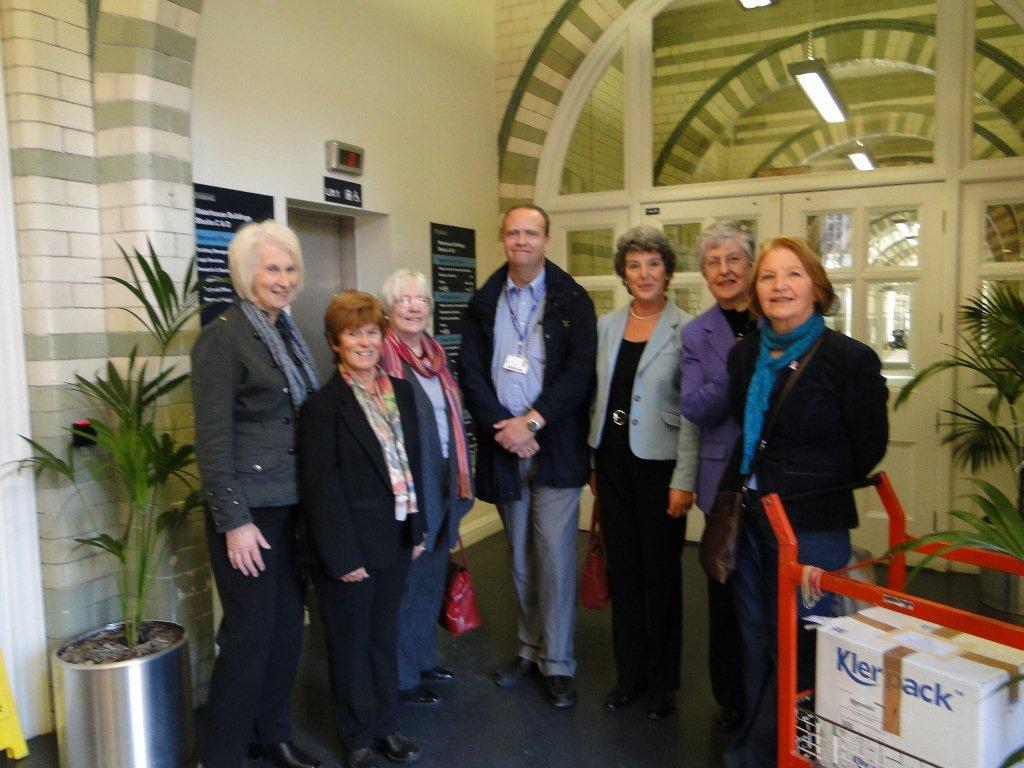 Sent in by Jenny Wheaton January 1965 PTS
Badge Ceremony December 2017
Photos of Miss Joyce sent by her family